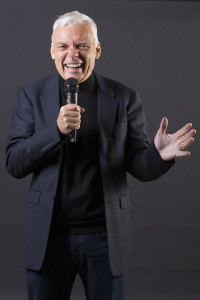 After three years on the road with the Rosie books, I took a break for a few months to finish my third novel, THE BEST OF ADAM SHARP, published in Australia on 19 September, 2016. I've completed the initial Australian tour (thanks to everyone who came along) and will now be in Europe and Middle East till mid-November.
AUSTRALIA
          Nothing scheduled!
 UNITED KINGDOM
Cheltenham Literature Festival: Tickets here
Fri 7th October – Chairing session Fiction at 7 with Jem Lester and Keith Stuart, at 7pm
Sat 8th October - The Empathy Problem with Gavin Extence, The Inkpot, Imperial Square, 7pm
Sat 8th October - Lit Crawl – Don Tillman's Lessons in Love, Formal House 9.30pm – 10.00pm
 HUNGARY
Thu 27th October – Libri Bookshop, Budapest, Talk from 6pm
POLAND
3rd November – An event in Warsaw, to be announced.
Please note: This list does not include all events that Graeme Simsion is participating in:  there are sometimes late additions.